Williamsburg MI Farmer Market Seasonal Produce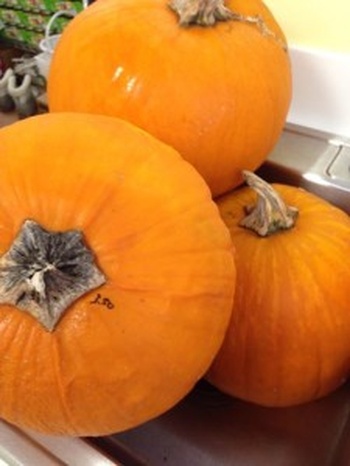 Grab the kids or your sweetie and come to the Williamsburg MI farmer market for a fabulous fall outing. Farmer White's has served people in northern Michigan since 1958. You'll find us just two miles south of Elk Rapids, MI. Throughout our decades of business, the harvest season has always been a wonderful time for clients and staff. The bounty brought forth from nature is always an amazing spectacle, full of the wonderful colors and tastes we all associate with the season.
It's easy to make a day trip out of a visit to our Williamsburg MI farmer market with the stunning fall colors to enjoy before and after you arrive to peruse the inventory at our friendly farm market.
You'll find the favorites for Thanksgiving at Farmer White's: gourds and pumpkins to decorate your home. We have a variety of sizes and shapes, always fun to sort through until you find the ones you like best to spruce up your decor and table.
Our selection of artisanal items is growing, too! We also have a variety of crafts for sale, always great for browsing. Treat yourself or to start stocking up on gifts for the busy months ahead.
In addition to the wide variety of fruits and vegetables we have in stock, fall brings a broad selection of farm fresh apples (so many varieties!). We're happy to announce our very own Farmer White's Apple Cideris ready for sale!
Our Williamsburg, MI farmer market is known for an incredible selection of freshly-baked pies, including our delectable double cherry, peach blackberry, and caramel walnut apple to name a few. Have you tried our donuts yet? They're so tempting when they're warm that it's hard to eat just one.
Farmer White's also has wonderful salsas, baking mixes, salad dressings, pickles, sauces, and a huge selection of jams and jellies. You absolutely must come and see our inspired array of homemade jams, like our delectable Farmer White's Peach Bourbon Jam.
Ready to enjoy fall in Northern Michigan? Make your day more entertaining and your menu much more inviting with a drive to Farmer White's, the popular Williamsburg, MI farmer market that has served generations.
Share on Facebook